BBQ in Red Shoes
10th Annual BBQ in Red Shoes will be September 27, 2019 at Nissan Stadium!
The annual BBQ in Red Shoes is a charity BBQ Cook Off supporting the Ronald McDonald House Charities of Nashville. Since 2010, the event has rasied over $65,000 for the House!
Team/Sponsor Entry Form 2019 (CLOSED)
2019 BBQ in Red Shoes Team, Volunteer, & Judge T-Shirts
2019 Fencing Provided By:
2019 Clean Up Crew Sponsored By:
2019 Custom Awards Crafted & Donated By:
2019 Fun & Games Brought By:
2019 Beer Tent Hosted By:
2019 Media Sponsored By:

2019 Lunch Sponsored By:
2019 Boss Hoggs:
2019 Pork Busters:
2019 Three Little Pigs: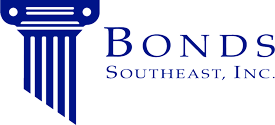 2019 Teams:
| | | |
| --- | --- | --- |
| Aegis Project Controls | James McHugh Construction | Sorella |
| Alexander Metals | Jarrett Fire Protection | SouthPoint Risk | Ashbusters |
| Architectural Glass & Metal | JE Dunn Construction | Sunbelt Rentals |
| Batten | Shaw Construction | Josie Mazzo Children's Charities | Sunstate Equipment |
| Bell & Associates | Wilson & Associates | Lee Company | Thompson Machinery |
| Bradley | MARCUM LLP | Turner Construction Co. |
| Brasfield & Gorrie LLC | Messer Construction | United Rentals | Cooper Steel |
| Care Supply | MTSU AGC Student Chapter | Waste Management |
| Construction Enterises, Inc. | Nacarato Volvo | WR Newman |
| CraneWorks Inc. | Pride Industries | Clark Construction |
| Crowe, LLP. | Ram Tool | The Parent Company |
| Demo Plus, Inc | RC Mathews | Rogers Group |
| Hardaway Construction | Reynolds Concrete Pumping | Wood PLC |
| Hensel Phelps | Derr Isbell | RG Anderson | |
| Irving Materials Inc. | Robins & Morton | |
2019 Expo Booths:
| | | |
| --- | --- | --- |
| Charlie Irwin Painting | Rodefer Moss | Stoneworks |
| D Nickell Company, LLC | PASKR | DBIA Nashville Chapter |
| Vulcan Materials | Dale Carnegie | NAWIC Nashville |
| GPRS | Solley Crane | SMPS Nashville |
| Kraft CPAs | Transit & Level Clinic | MMC Construction |
| Rio Grande Fence | Care Supply | Maynard Select |
———————————————————————————————————————————————————————————————————————
How to Participate
Enter a Team

Teams consist of a head chef and 4 helpers, for a total of 5 official team members. You can have other people at your tent, but they will not be allowed to help in cooking or preparation. They will also need to purchase General Admission tickets. Teams are required to participate in the Pork and Chicken cook off competition. There is are optional appetizer and dessert categories that cost $25 to enter. Half of the proceeds from the appetizer entries go to Ronald McDonald House, the other half goes to the winning team. Pork, chicken, appetizers, and desserts are judged by a professional panel of judges and celebrity judges. Desserts are also judged by attendees for the People's Choice award. Offical team members are required to be at the event from 5:00 a.m. until cleanup is finished. More details about entry can be found on the entry form and in the rules packet.
Come for Lunch!

While our BBQ teams can't feed you lunch (even though we wish they could), we do have a full BBQ lunch catered in by the wonderful B&C BBQ who donates a HUGE portion of the food to the event. Come join us for chicken and pork BBQ, their famous mac & cheese, and corn muffins. Don't forget the fantastic fruit tea! After you have enjoyed your meal, visit our teams for the People's Choice contest. You will taste a dessert from each participating team and vote on your favorite! We will list dessert ingedients at front door. Please be mindful of allergies! Tickets are $10. You can pre-purchase or buy at the door with cash, check, or credit card.
Don't BBQ? Sign up for a booth space!

If you would like to set up a tent and hand out information about your company, you have come to the right event! Last year we had 38 BBQ teams and 875 people in the crowd who represent commercial contractors in the Middle Tennessee area. Come show off your products to the decision makers while also enjoying a fun day!
We strongly encourage heavy epuipment be brought to show off at the event! $400 per booth.
Volunteer!
Besides AGC staff, this event runs off of volunteer help! If you can spare a few hours to help set up, serve lunch, or help clean up, please sign up as a volunteer! Click here to fill out volunteer form
Be a Sponsor!

Get the most bang for your buck by committing to sponsorship at the 2018 BBQ in Red Shoes! Get your logo seen by hundreds of industry professionals as they come out to have lunch with us. Your logo will also be on this website until June 2019. Find more sponsorship information in the event flyer at the top of this page.
———————————————————————————————————————————————————————————————————————
2018 BBQ in Red Shoes Overall Winner: IMI!
Donation Day 2019
Donation of $17,500 raised at the 2018 BBQ in Red Shoes event.
———————————————————————————————————————————————————————————————————————
Thanks 2019 BBQ in Red Shoes Committee:
Committee Chair: Charlie Logsdon, W.R. Newman
Alan Hunt, CAT Thompson Machinery
Garner Lee, Brasfield & Gorrie
Wally Irvin, Lewis Thomason
Kelley Pettersen, Spire Consulting Group
John Turner, Rogers Group
Matt Frutiger, Sunstate Equipment
Alex Kramer, Solomon Builders
Garrett Dunn, JE Dunn
Daniel Cothern, Alexander Metals
Joe Klich, Hardaway Construction
Ann Murphy, Lewis Thomason